Angela Scott
Broker/Owner/REALTOR®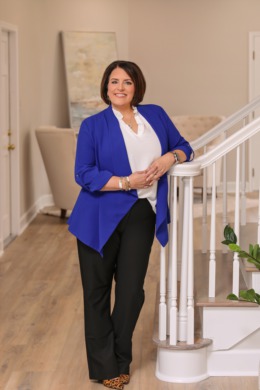 Angela Scott's roots are in real estate starting as far back as her high school job with the St. Mary Parish Clerk of Court. After spending over 12 years working as a Paralegal in the real estate and title insurance industry, Angela became a REALTOR® in 2007 and in 2012 an Associate Real Estate Broker. In 2016, along with Rebekah McGee, she formed and opened McGeeScott Realty where she is the co-owner and sponsoring Broker.
Angela has spent the last 6-years building a brokerage that at its core, holds professional values and responsibilities and its REALTORS® to a higher standard. "Rebekah and I have grown a team of the best REALTORS® in the "Acadiana" area. We only partner with REALTORS® that hold our same beliefs and values and whose clients are their full-time job. We partner with Agents who realize that when representing a client, they are a professional consultant and a huge part of the selling or buying of one of the biggest financial assets of their clients. We partner with Agents that take that professional responsibility seriously."
Angela understands that real estate is an everchanging industry and is committed to continued professional education, training and growth. Her designations include the Certified Real Estate Brokerage Manager (CRB) and the Seller Representative Specialist (SRS). She is a founding member of Associated Real Estate Professional of Iberia Parish, Inc. (AREPIPI), a Board of Director and Member of the REALTOR® Association of Acadiana, a member of Louisiana REALTORS®, and a member of the National Association of REALTORS®.
Community and community involvement is important to Angela. She is active in the Iberia Parish Chamber of Commerce and is the Founder and President of Project RISE, Inc., a local, all volunteer, 501c3 non-profit, focused on reviving and supporting the Iberia Parish Animal Shelter (IPAC) and its animals.
Angela has lived in New Iberia with her husband, Lonnie, since 1997. She has one son, Luke, who is now also a REALTOR, two very spoiled pups, Harper and Remi, and Mama Cat, the adopted feral turned inside cat. In her spare time, she enjoys spending time with family and friends, working with Project RISE, saltwater fishing and taking the top off of her Jeep Wrangler and riding around town, in local Jeep rides, and traveling to Jeep events around the US. ○IIIIIII○