April Buteaux
Office/Agent Coordinator/REALTOR®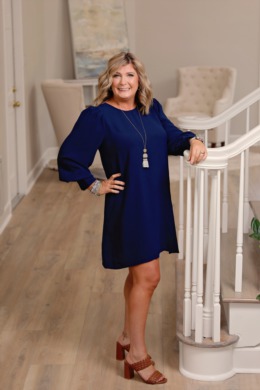 April was working for John Cart State Farm Agency in Bayou Vista licensed in Property & Casualty Insurance. In 2016, she married her high school crush, Zack Buteaux and they eventually moved to New Iberia blending a family with 5 kids. Justin is a licensed HVAC installer, Gage is attending college at UL Majoring in Business, Brooklyn is a NISH Senior and BETA member, Barrett is a NISH Junior and Football player, and Sadie is a NISH Freshman and member of the Color Guard. To say April is busy is an understatement!
In 2017, April started a new adventure in the world of real estate working as an Agent Administrator at McGeeScott Realty assisting 22 Agents and working in the office as their official "Chaos Coordinator". In 2020, she became a licensed REALTOR® to be able to better serve the Agents and clients of McGeeScott Realty. She currently works between both McGeeScott offices in New Iberia and Lafayette.
April has two Mini Schnauzers, Boss & Bella which she enjoys teaching them new tricks, snuggling and spoiling them. Her favorite moments are times spent vacationing with the family. In her pass time, you will find her and Zack fishing, boat riding, attending concerts and taking spontaneous trips. During football season, you will find her sitting in the bleachers at NISH watching Barrett play football and Sadie performing during the Half-time show for color guard. April is super excited about watching her daughter, Brooklyn graduate in May 2023 with Honors! Geaux NISH! Geaux ULL! Geaux McGeeScott Realty!