Jacqueline Quebedeaux
REALTOR®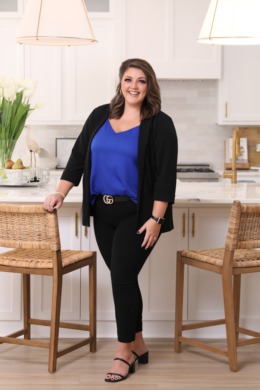 Jacqueline Quebedeaux, Realtor at McGee Scott Realty and
owner of Jacqueline Claire Photography. Creative,
inspired, and motivated are just a few words to
describe her. With a passion for service Jac is excited
and ready to help with your home buying and selling
needs.
Jac, born and raised in Lafayette, LA, earned a degree
in Marketing from the University of Louisiana at
Lafayette. She strives to be the best version of herself
in all aspects, professional and personal life.
As a proud member of McGee Scott Realty, Jacqueline
carries the values of hard work, integrity, and
outstanding client service into everything she does.
When she is not making home ownership dreams
come true, she is helping others create memories
that last a life time with her photography.
Jac has a tremendous passion for everything she
does, sales, marketing, and photography. She is
unafraid of difficult tasks, eager to learn, and gains a
sense of fulfillment from helping others. Jac strives to
meet and exceed client's expectations. With an
enthusiastic, can do attitude, and caring nature this is
an ideal combination in identifying each client's
desires and skillfully assisting them to fulfill their real
estate goals.