Rebekah McGee
Owner/Broker/REALTOR®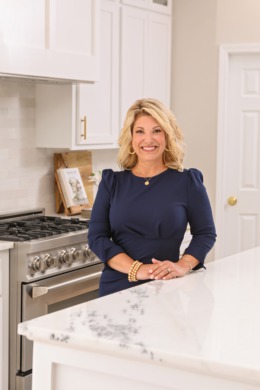 A Southern girl at heart! Born and raised in South Louisiana, I currently reside in New Iberia with my husband Sean and our son Nick. We also have a daughter Gabrielle, who lives in Baton Rouge. Gabi graduated from UL and is currently attending Tulane University.

My husband Sean is also a Realtor and a local residential and commercial contractor. Together we have built and renovated several homes and rental properties in New Iberia and Lafayette areas. We also own and manage several rent homes in New Iberia and Lafayette and investment properties in Alabama, Florida and North Carolina.

In 2006 my partner Angela Scott and I opened opened McGee Scott Realty, a full service real estate brokerage committed to expert representation and savvy marketing with an utmost focus on our clients. We are co-Owners and co-Brokers of McGee Scott Realty. We have been Realtors for over a decade and have been friends for over three decades. We had a vision of what real estate service should be and decided to make that vision and reality with McGee Scott Realty. We have joined together a qualified team of professional, full-time agents that share our vision and work ethic.

At McGee Scott, our clients receive personalized service based on honesty, integrity and industry expertise. We embrace technology but never compromise real personal connections with our clients, before, during and after the closing.

My goal is to help my clients achieve their residential, commercial or investment real estate needs. From my hands on experience in construction, I offer my clients a unique perspective to recognizing investment opportunities and vision for improvements.

Whether it's getting your home ready to sell or helping find your dream home to purchase. I can make it happen! Let me put my knowledge and years of experience to work for you!

We love Acadiana! We cover Acadiana!